A lot of people are heading towards healthy living. It makes them choose better and healthier foods. In fact, parents are now meticulously choosing the foods they give to their babies. They no longer buy readymade baby foods. Many of them would rather prefer fresh and healthy baby foods.
Some people think that it is difficult and time-consuming for preparing baby foods from scratch but the truth is that it is easy. You just need to make sure you have the right tools and cooking equipment. When it comes to creating baby food from scratch, you need to have the best baby food maker.
There are many types of baby food maker available on the market today. Some of them are used purely for preparing baby foods while others can be used for various purposes. The price varies depending on the features and quality of the baby food maker.
The baby food maker costs more than buying readymade baby food but you will realize that you will eventually save money in the long run. Readymade baby foods are a bit expensive, especially those in the jars.
Baby food manufacturers claim that their product is 100% healthy and preservative-free. However, there is really no guarantee unless you prepare your baby foods in your own kitchen. (1, 2, 3, 4)
Baby food maker Types
All around food maker
it blends and steam baby foods. The design varies depending on the brand and model. Some have one bowl wherein you can steam and blend the baby food. Others have two bowls, one for steaming and one for blending.
Blender only
it has one function and that is to blend foods. If you are only preparing fruits, then you can have it blend directly. However, if you are going to give vegetables to your baby, then you need to pre-cook it first before blending. (4, 5, 6)
Let us take a look at the best baby food maker 2018. They are the following:
Beaba Babycook
Image 1: The standard baby food maker from the Beaba Babycook company.
Picture Source: www.beaba.com
This baby food maker is one of the must-have tools, especially for new parents. It can be used in preparing different kinds of foods for your baby such as vegetables, fruits, fish, and meat. It can steam, blend, defrost, and reheat foods.
What's good about this baby food maker is its one-hand operation. So, even if you are carrying your baby, you can prepare your baby's foods in just 15 minutes.
Now, that's a breeze! If you are doing a lot of things all at once such as attending to your baby while preparing food, you don't have to worry as the baby food maker comes with a bell and a whistle. The design is sleek and compact and will definitely not eat much of space. (4, 5, 6, 7)
Magic Bullet Baby Bullet Baby Care System
Picture 2: A truly magical way to prepare fresh baby foods.
Photo Source: i5.walmartimages.com
Preparing baby food has never been this easy and convenient. The magic bullet baby bullet baby care system comes with a 20-piece kit of accessories which will definitely take baby food cooking to a whole new level. It is a steamer and blender in one.
It works the same way as the food processor. It has trays and storage cups with dials. You can easily take note of the production date. As you know, parents want to make sure that the foods they are feeding their babies are fresh. (6, 7)
Cuisinart BFM-1000 Baby Food Maker and Bottle Warmer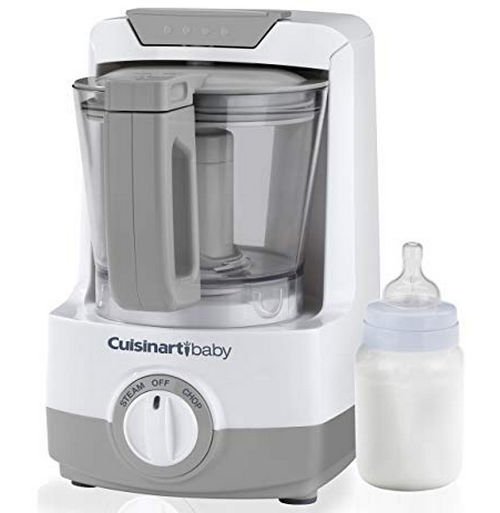 Photo 3: A sturdy baby food maker with only one container for steaming and pureeing.
Image Source: images-na.ssl-images-amazon.com
This baby food maker steams and purees food in the same container. It comes in handy and busy parents can prepare baby foods in an instant. It enables you to prepare everything in a single container which lets you save time and energy.
It also comes with a bottle warmer which makes re-heating of food a breeze. Cuisinart baby food maker comes with a huge bowl that can accommodate up to four cups. So, if you are preparing big batches of baby food, then this food maker is a perfect choice. (6, 7, 8)
Sage Spoonfuls Baby Food Maker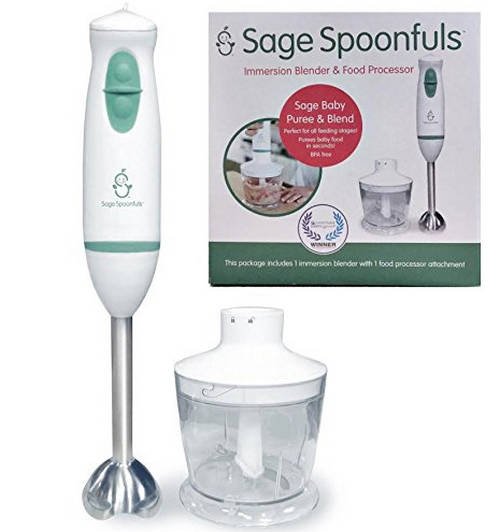 Image 4: A sleek baby food maker perfect for moms on a tight budget.
Picture Source: hangrybabies.com
It is one of the most affordable baby food makers in the market. Although it is cheaper than the rest, it does not disappoint you when it comes to functions and features. It comes with a food processor and an immersion blender.
You have the option to buy its glass container, which is a perfect alternative to plastic baby food storage. It is microwave and dishwasher safe. (8, 9)
Babymoov Nutribaby
Picture 5: An all-around baby food maker.
Photo Source: image.darty.com
It is a single tool with a multitude of uses. It is a highly recommended baby food maker for all parents. It steams, blends, heats, sterilizes, warms, and defrosts foods. One of the selling points of Babymoov
Nutribaby is its ability to steam two separate foods with varying cooking times. The steaming bowl is extra-large which is perfect for preparing a large batch of foods. Busy moms can surely find this tool helpful as it will enable them to prepare fresh baby food for the whole week.
The blender can accommodate up to six cups of fresh foods. Warming the food is not a problem as it can warm up three bottles all at once.
With baby food maker, you can now say goodbye to daunting and tiring baby food preparation. In just a few minutes, you can have your own baby food prepared in your own kitchen in just a few minutes. No need to run to the grocery store every time you run out of baby foods. All you need are fresh fruits and vegetables and a handy tool, which is the baby food maker.
There are a lot of baby food maker brands and styles to choose from. The ones mentioned above are just some of the best options. There are a lot more. When making your choice, you have to take into account your baby's needs, your schedule, and most importantly, your budget. (3, 8, 9, 10)
References:
https://www.babylist.com/hello-baby/best-baby-food-makers
https://parenting.reviewed.com/best-right-now/the-best-baby-food-makers-and-mashers
https://mommyhood101.com/best-baby-food-makers-2018
https://www.thebump.com/a/best-baby-food-maker
https://www.verywellfamily.com/best-baby-food-makers-4151951
https://www.rookiemoms.com/best-baby-food-maker/
https://www.momtricks.com/baby-food-makers/
https://parent.guide/best-baby-food-maker/
https://www.motherandbaby.co.uk/shopping-and-reviews/shopping-ideas/the-best-baby-food-makers-and-blenders
https://www.whattoexpect.com/baby-products/nursing-feeding/best-baby-food-makers